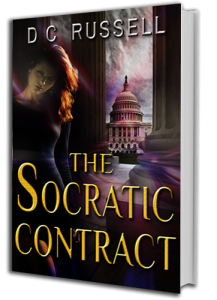 … After Senator Tidwell retired, the two old friends sat staring at the flickering  fire pit on the expansive veranda.
Jensen took a last sip of the XO cognac, "I'll work the issue, Delbert. We'll fix this and then you can get back to enjoying life to the fullest."
Holding the stem of the snifter, Burroughs deliberately swirled the remaining cognac. Then, he snapped the glass toward the flame, the brandy flashing in the fire.
"Nathan, I feel the stank breath of Government wet on my neck."